Published in the Birmingham Post on 26th January 2012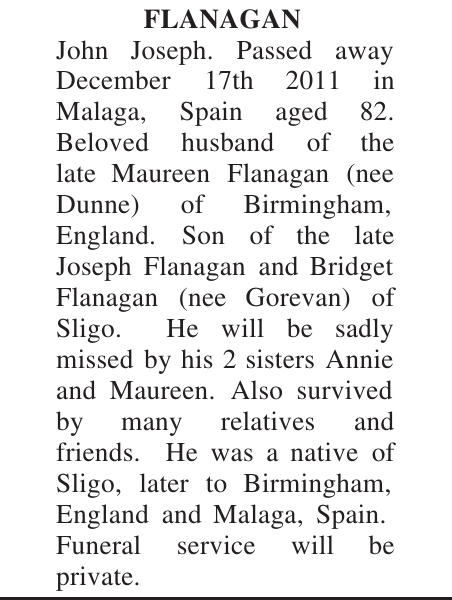 FLANAGAN
John Joseph. Passed away December 17th 2011 in Malaga, Spain aged 82. Beloved husband of the late Maureen Flanagan (nee
Dunne) of Birmingham, England. Son of the late Joseph Flanagan and Bridget Flanagan (nee Gorevan) of Sligo. He will be sadly missed by his 2 sisters Annie and Maureen. Also survived by many relatives and friends. He was a native of Sligo, later to Birmingham, England and Malaga, Spain. Funeral service will be private.
07-02-2015

John Flanagan

09-09-2012

matt reid

15-04-2012

PaulinaFabis​zewska

15-02-2012

Joe Gill

02-02-2012

marie gill